"It's an investment" is Mr The Home That Made Me's pet hate & something I probably say far too much for things which admittedly shouldn't be classed as an investment.
If like me you are slightly obsessed with interiors & making your house a home, mixed with what I suppose would be classed as a bit of a shopaholic then this blog post is for you & let me tell you….you can never ever ever have too many.
Which of my accessories are you fanatical about?
Cushion Queen – you have a cushions for every season & sometimes it's actually quite hard to even find a spot a sit with the mountains of cushions strategically placed on your sofa. Lets not even get started on the cushions on your bed which you spend 15 minutes a day taking off before bed then reloading strategically every morning.
Flower Fairy – fresh or artificial, blooms can make life seem just that little bit cheerier. As Claude Monet states "I must have flowers, always & always" & if Claude needs them then so do I.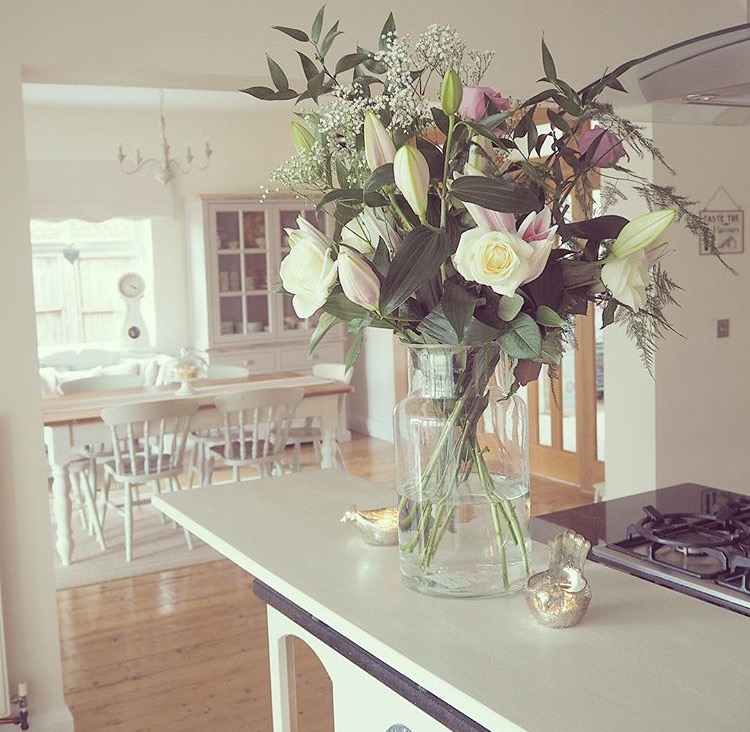 Lamp Lover – how many lamps does one room need? Well if you're fan of a bit of mood lighting compared to using overhead ceiling lights then maybe a few. Well they are pretty as well as practical.
Clock Compulsion – again with the pretty & practical. How would you ever be able to tell the time without multiple clocks? God forbid you were late to an appointment or missed something important.
Mug Master – you can definitely never have too many mugs. What if a whole heap of people turned up unannounced & demanded a quick cuppa? I definitely own about 20 pug mugs, because who doesn't need a mug with a pug on?
Candle Connoisseur – if you know your Jo Malone from your Diptyque then you'll definitely know where I'm coming from. What if we had a power cut? Candles are essential.
Photo Frame Fan – photos should be printed & displayed rather than left phones or put away in albums only to see the light of day every few years when your nan comes round. Whether you're a structured lined up gallery wall kind of gal or a more mismatched mixed man.
Love,