When we moved into Baylyn House, the kitchen was the main room which made me fall head over heels. It was my dream kitchen, albeit slightly dated which we easily & affordably changed with a lick of paint which completely transformed it.

One of the main features was the large island which houses the hob, two alcoves for seating to double it up as a breakfast bar, further storage cupboards & the 'aeroplane wing' as I affectionately call it which is probably supposed to have stools for further seating but I use it to display flowers & other decorative bits.
In the past couple of years the kitchen design industry has seen a lean towards the need for large open plan kitchens to accommodate 21st century families. The kitchen island has become a must have for many & can range from long & slim, running parallel to other units to small & compact for the more modest kitchen.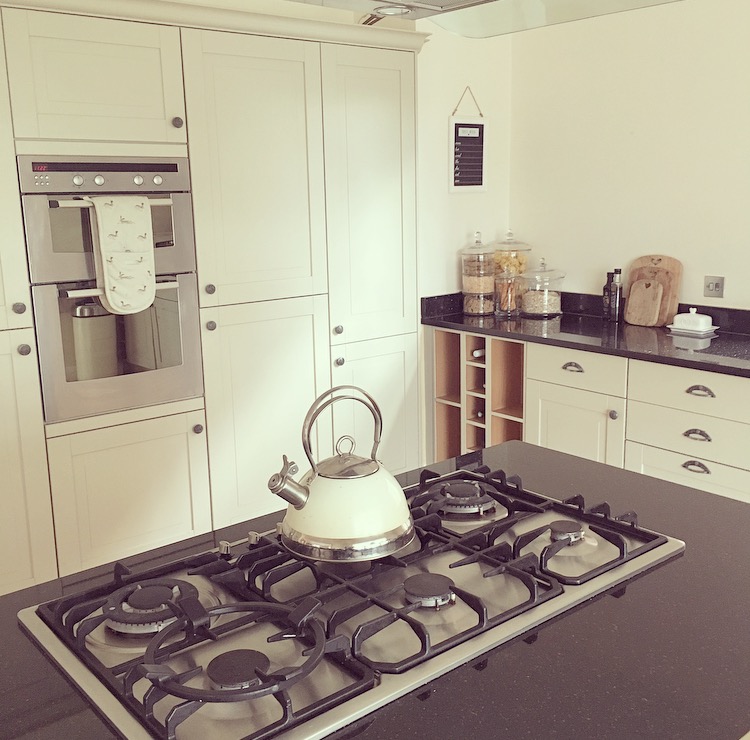 But what are the pro's of a kitchen island?
Firstly, think about all that storage space. We have two double cupboards in ours which are essential for storing the mounds of tupperware that seem to accumulate. We also have sections around the corners to house decorative items such as the scales, cookbooks, fruit bowl & so on. This makes a feature without clogging up the work surfaces.
More food preparation space. If you struggle with where to peel your potatoes then an island may combat this & provide you with the room to chop until your hearts content.
In open plan spaces it can separate the kitchen from the dining room. It's important to create a boundary between the cooking area & the dining room which also helps to direct people away from busy hotspots to put a stop to strays wondering around the kitchen whilst you're dealing with hot pots & pans.
Provides more seating. Most islands incorporate seating to turn it into a breakfast bar. Even in small spaces you can usually accommodate a pair of bar stools with an overhanging worktop. 
When designing your kitchen island, make sure to take into consideration what your needs are. If you're anything like me & your phone runs out of battery constantly then an iPhone charger or integrated power points can be installed. If you use a thousand pans every time you cook then perhaps a sink built in to your island is for you as a place to wash up, prep food & so on.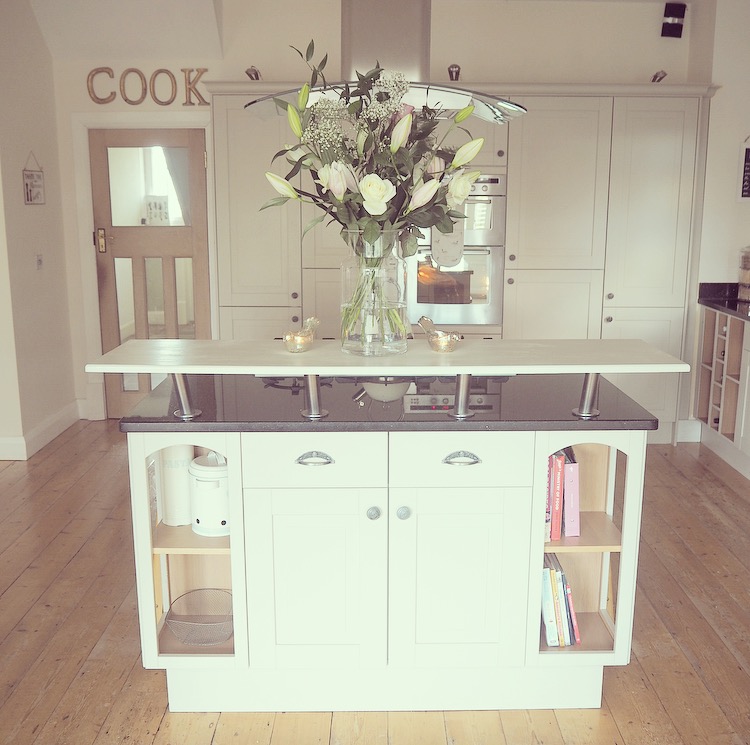 Do you have a kitchen island or are you dreaming of one? I'd love to know how you use it.

Love,