If you're a regular on my Instagram stories you'll have already had a bit of a sneak peek at my latest project. I may have completely lost the plot, but I've only gone & bought a bloody caravan haven't I?!
So this slightly insane genius idea came to me when we decided to get rid of my beloved Nissan Juke to go for a bigger family car. I picked up a Volkswagen Tiquen which came with a tow bar on the back…which then basically sparked this idea in my head & like a lightbulb moment I then spent the next few weeks trawling Auto trader, Gumtree & Ebay like a woman possessed on the hunt for the dream caravan.
We ended up going for a Bailey Ranger 540/6 which was the best layout & configeration we'd seen. It was a good size without being too large (you have to be mindful of you cars mass weight & then legally unless you passed your driving test before 1st January 1997 you have to make sure both the car & caravans weight combined is under 3.5 tons otherwise you need to take an additional test) & we didn't want to get involved with the technical aspect but rather just the aesthetic seeing as we have no caravan knowledge.
It's a 6 berth caravan with a large double/kingsize at the front (two sofas which convert) then 3 bunks at the back & an additional single made out of the seating area. More than enough for our family of 4 but if we ever want to take away any of their little friends then it comes in handy. It also allows for more room which is always a bonus when you're living in a ridiculously confined space with a 3 & 5 year old (god help me…).
Here are the 'before' pictures when we picked it up…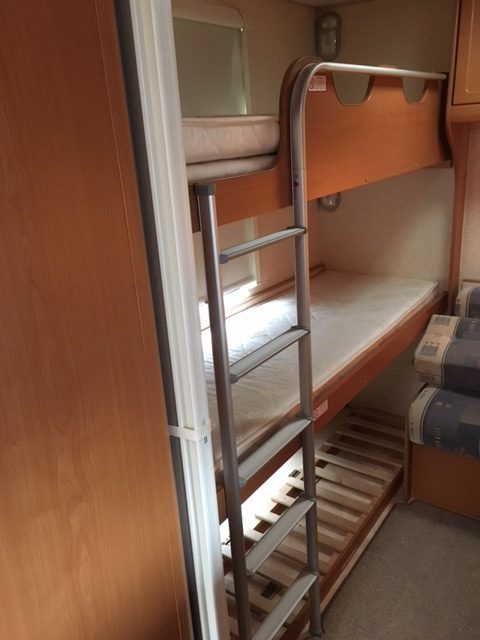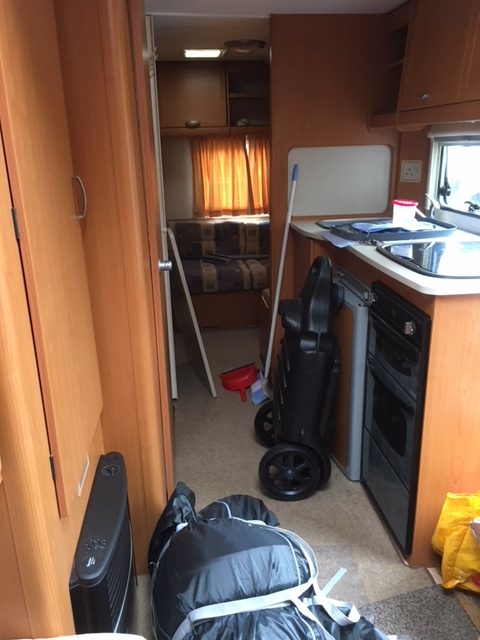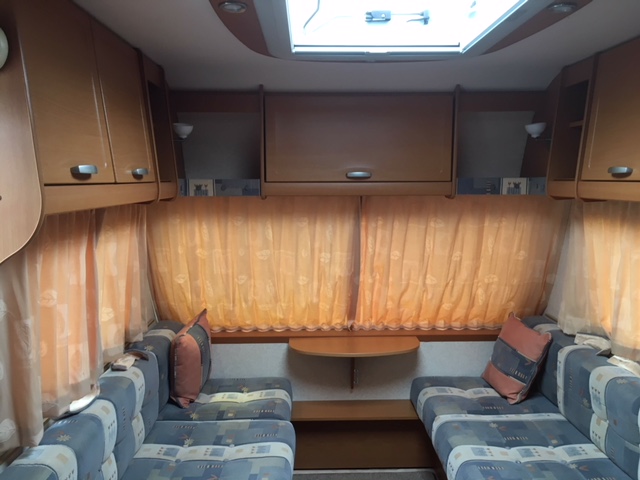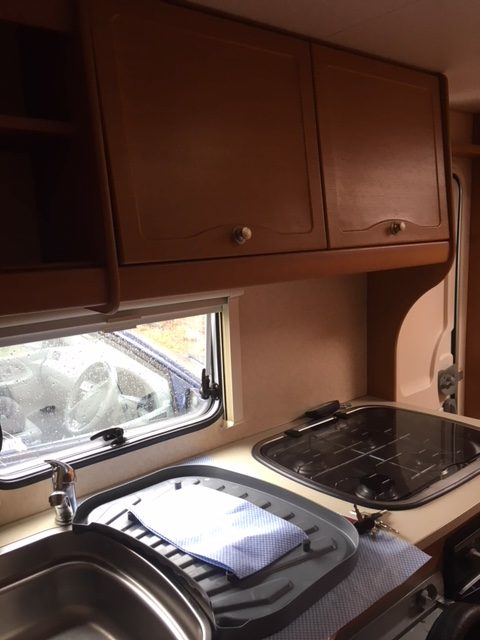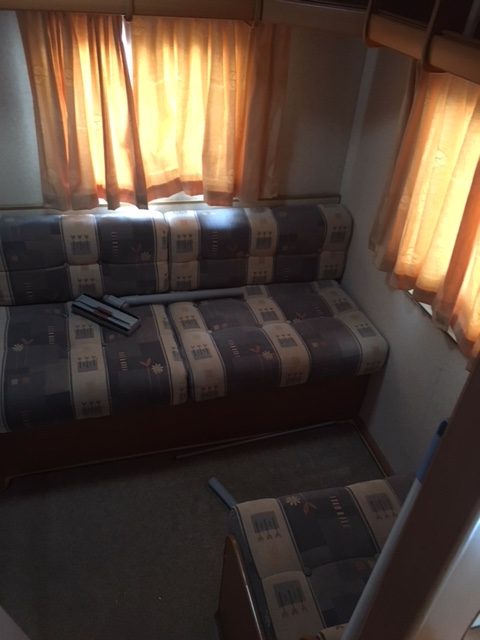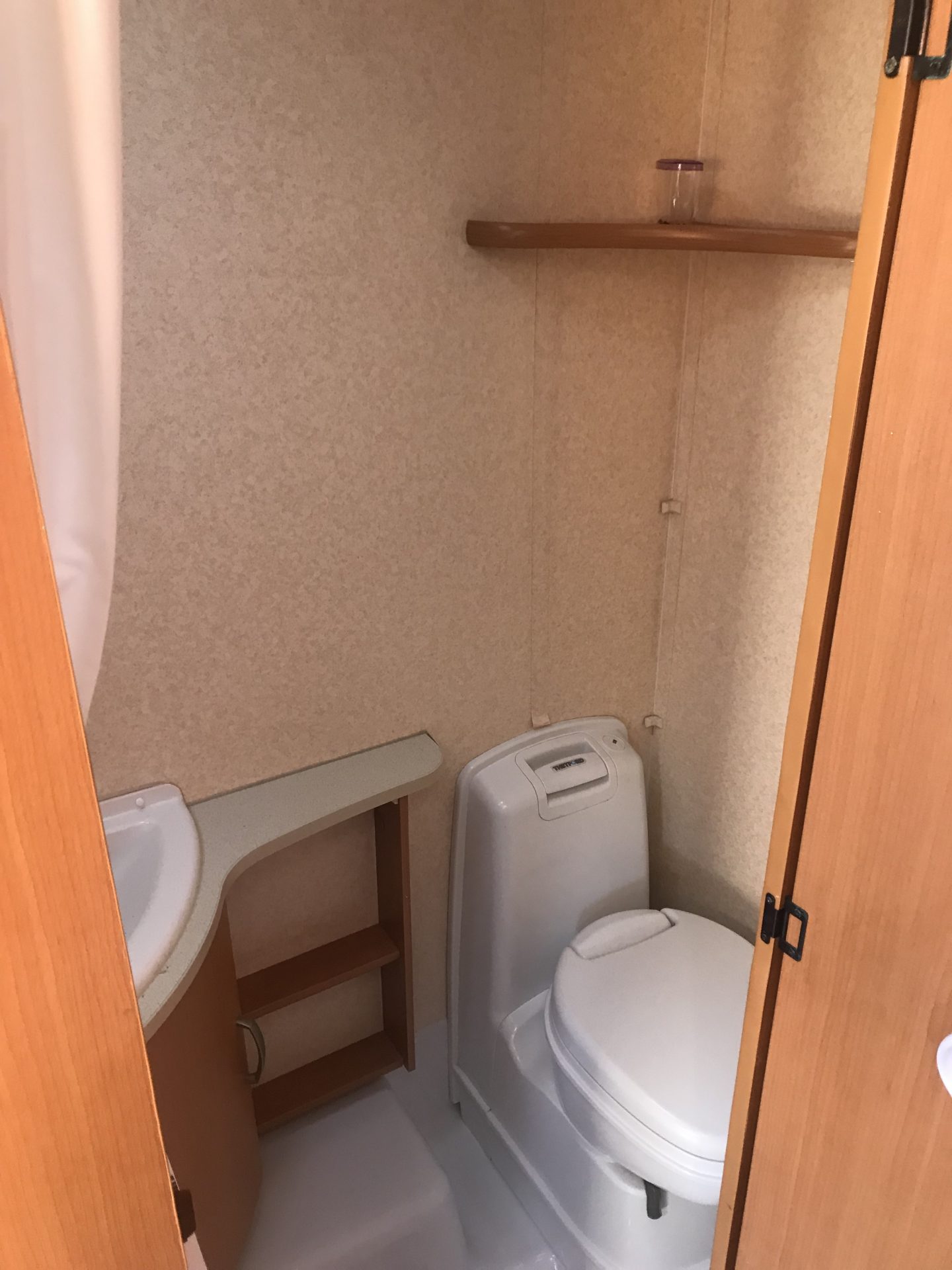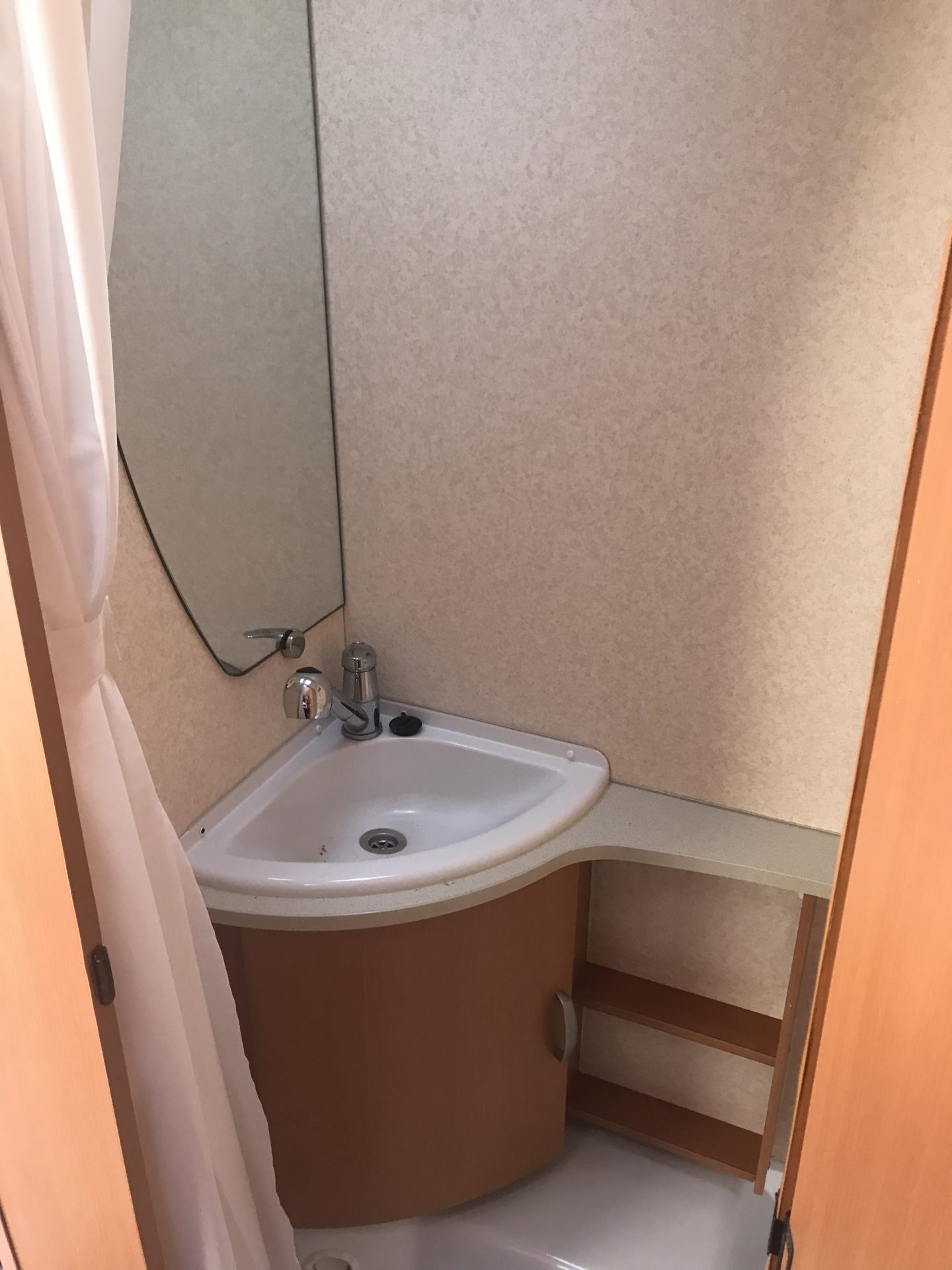 We have gone halves with my parents who owned a caravan many moons ago but seeing as they're retired now & we wouldn't be using it all the time (unless we decide to sell Baylyn House & take up the traveller mentality…watch this space) it made sense for us both to utilise it & also meant we could go for something a bit better & newer so we didn't have to deal with any damp or technical issues.
Although it is a fairly new caravan (2008) it is, as with pretty much every other caravan I've seen, VERY dated. I'm not sure who's in charge of the interior design for these but they need to be sacked. Think a LOT of orange wood, awful patterned upholstery & yellowing walls.
So what is the plan with 'The Caravan That Made Me'? I'm already half way through the renovation & have showed a few little snippets of what I've been up to on stories.
First things first, I started by giving it a good scrub using sugar soap to remove any grease & grime to prep ready for painting & then took some better pictures to give you a good idea of what it looked like.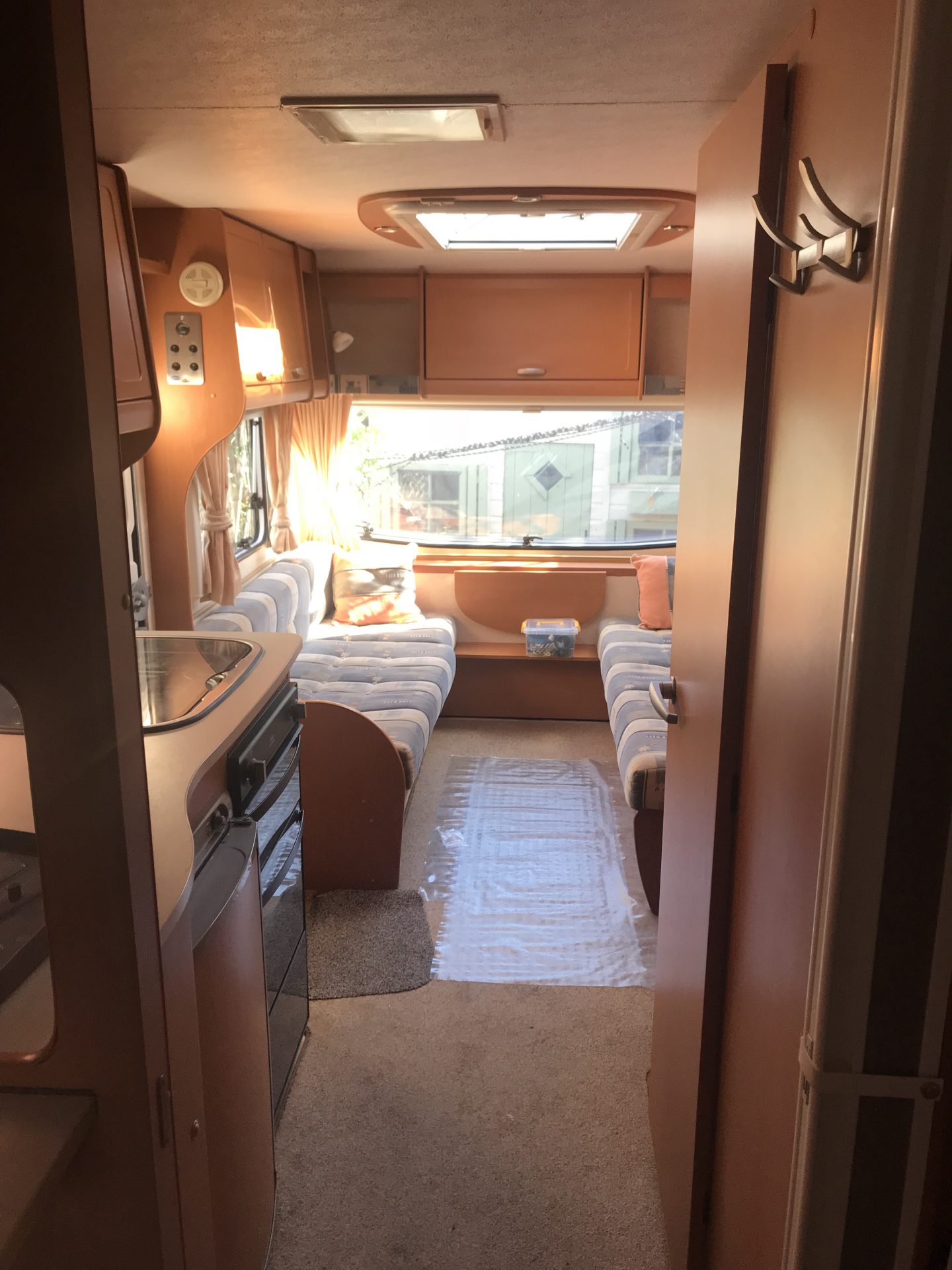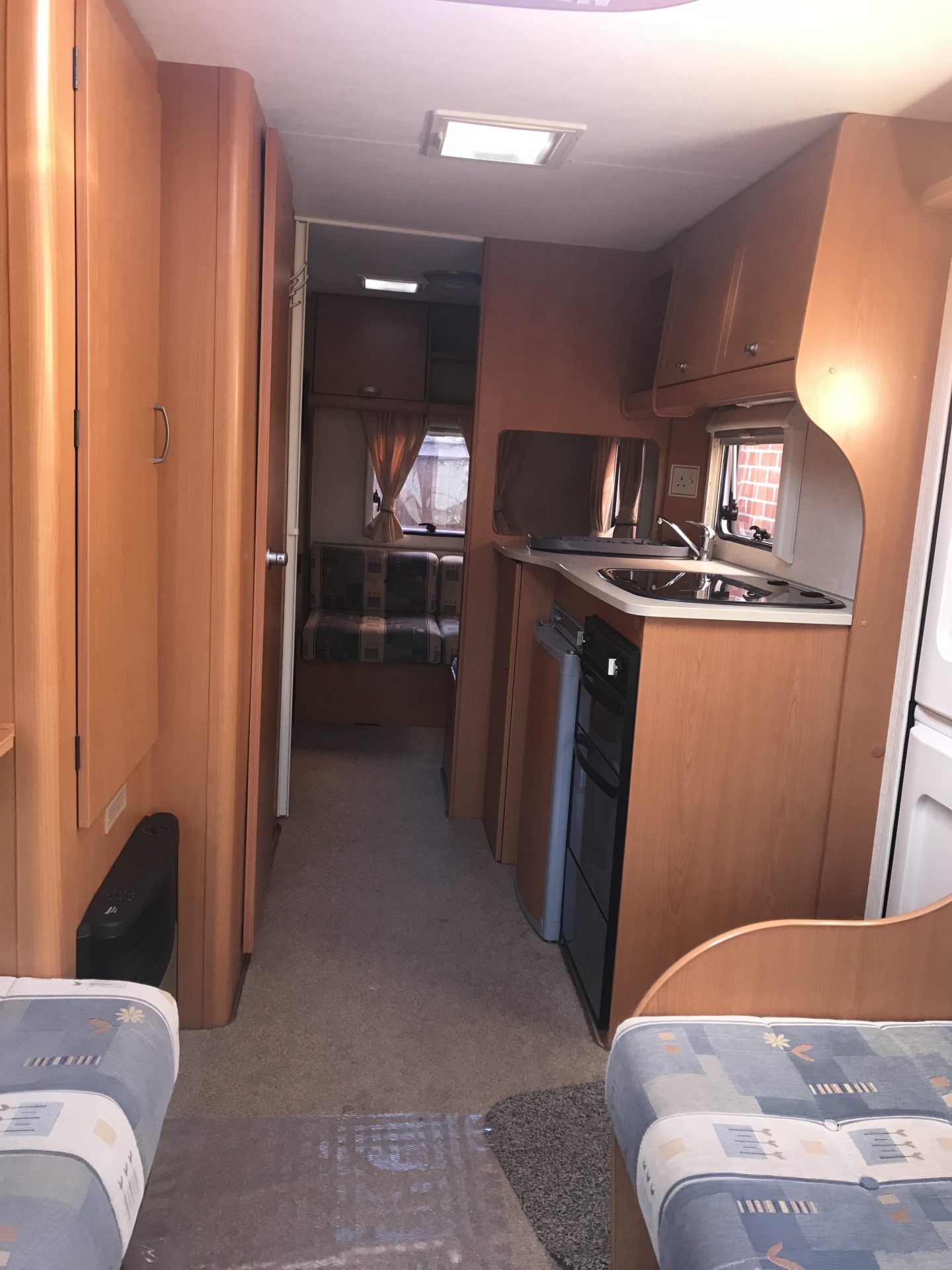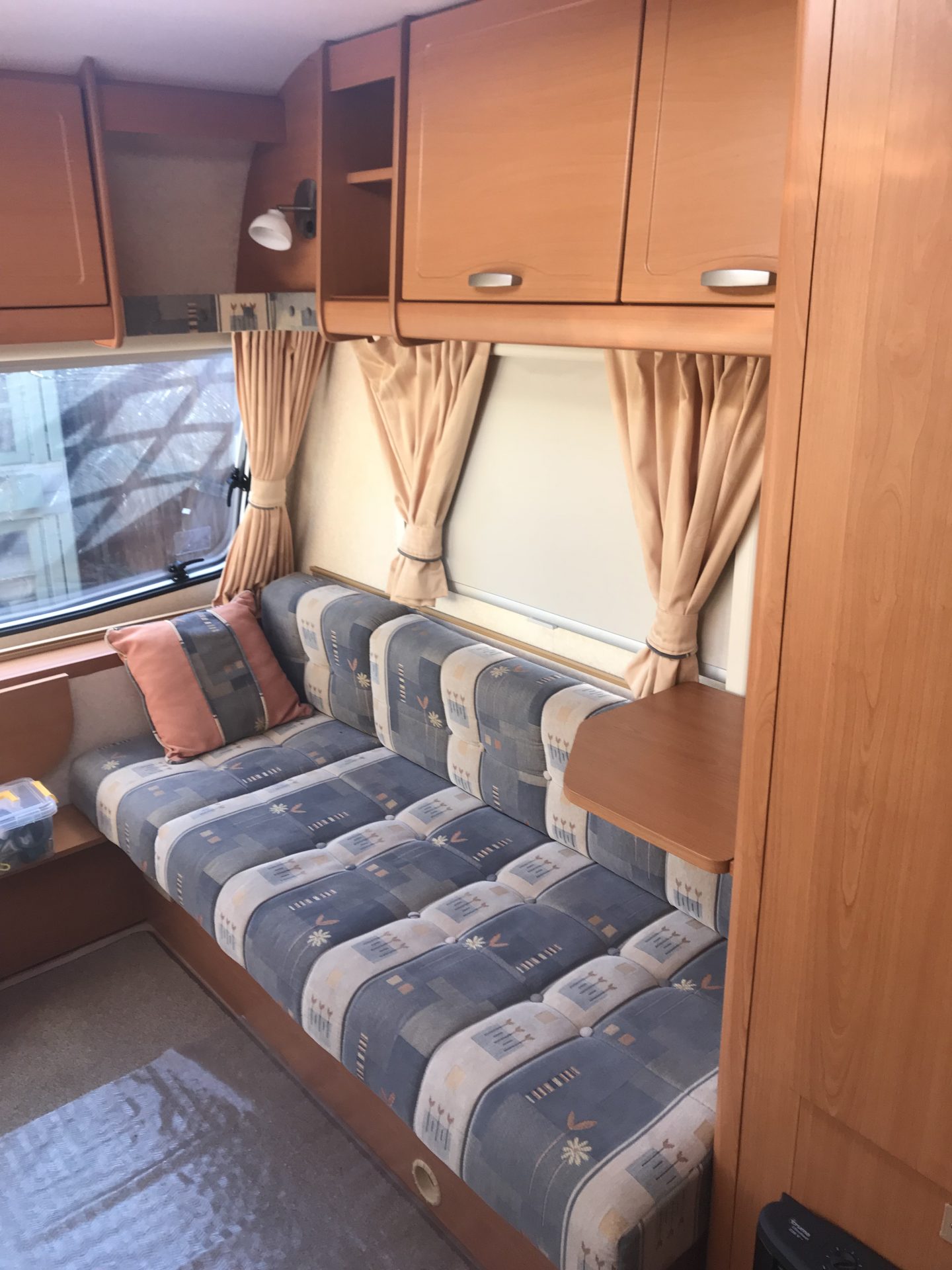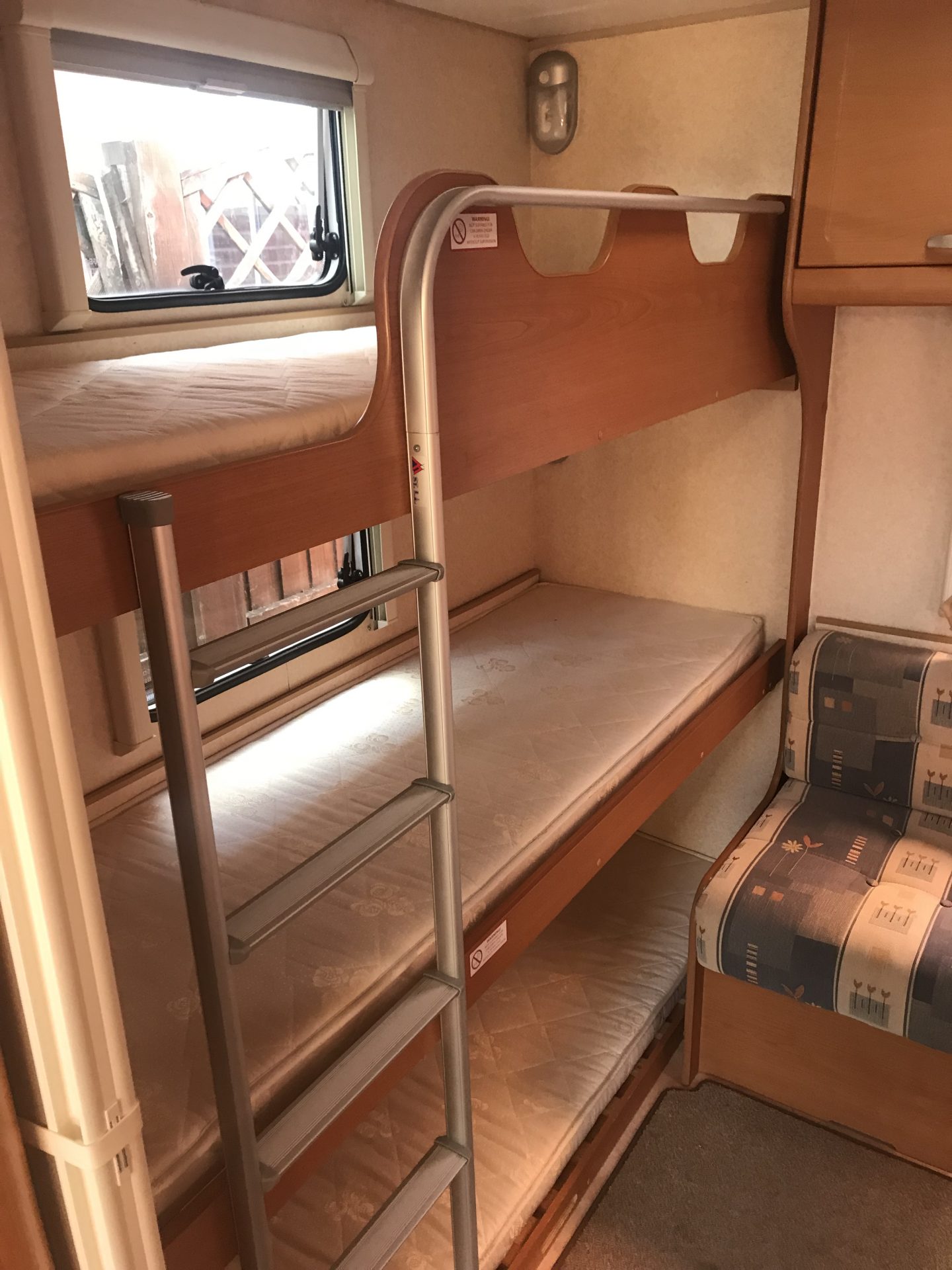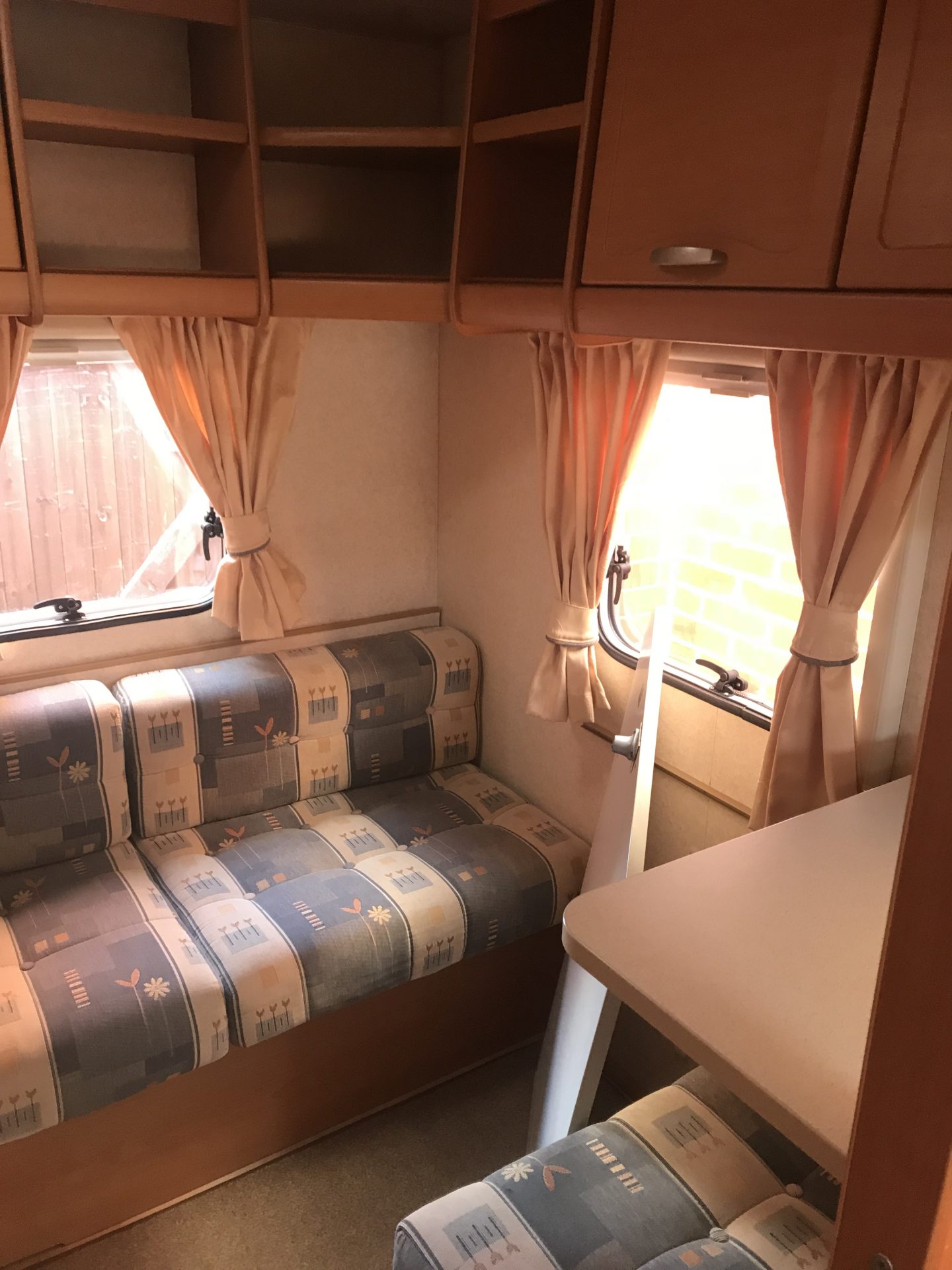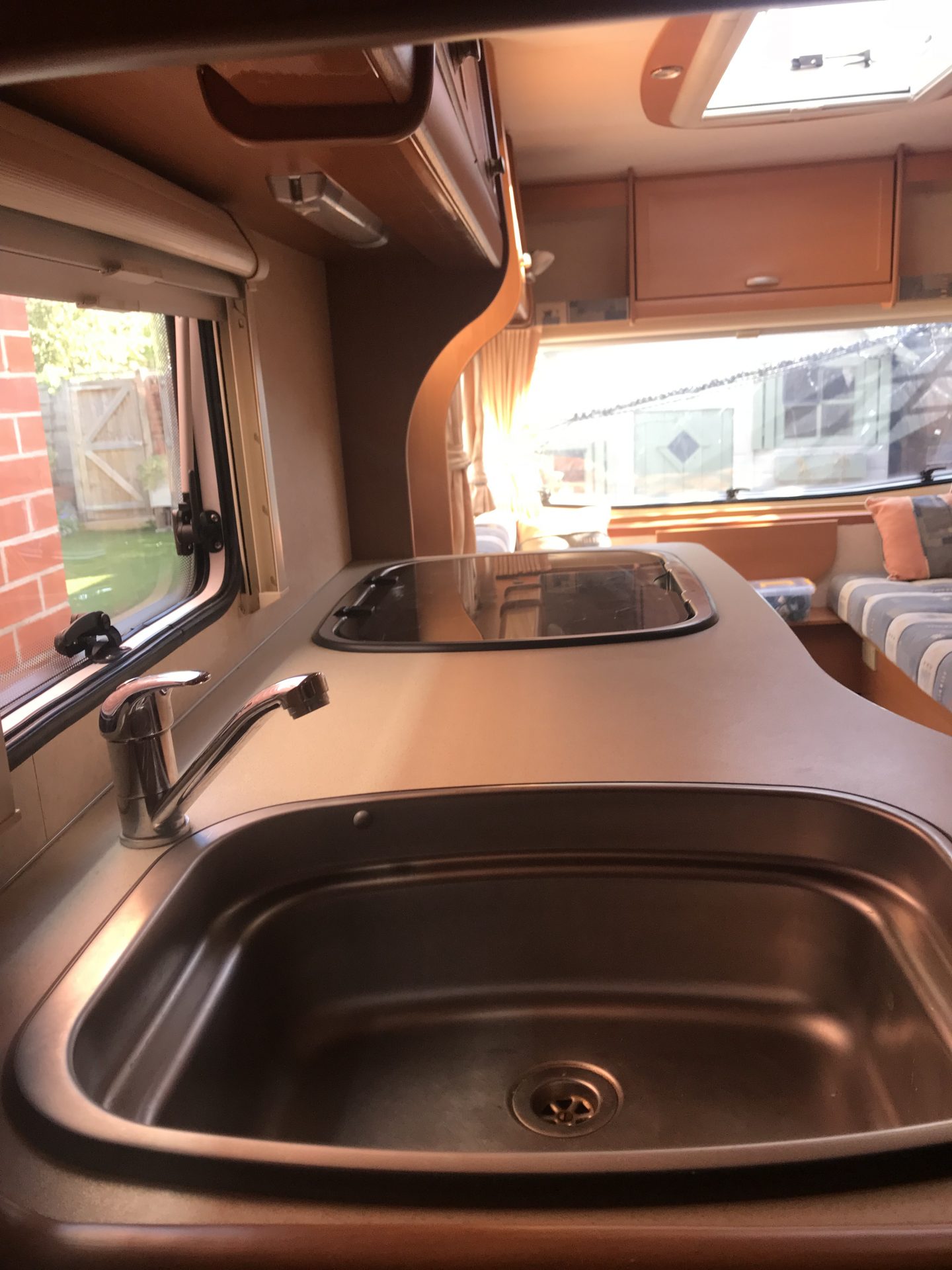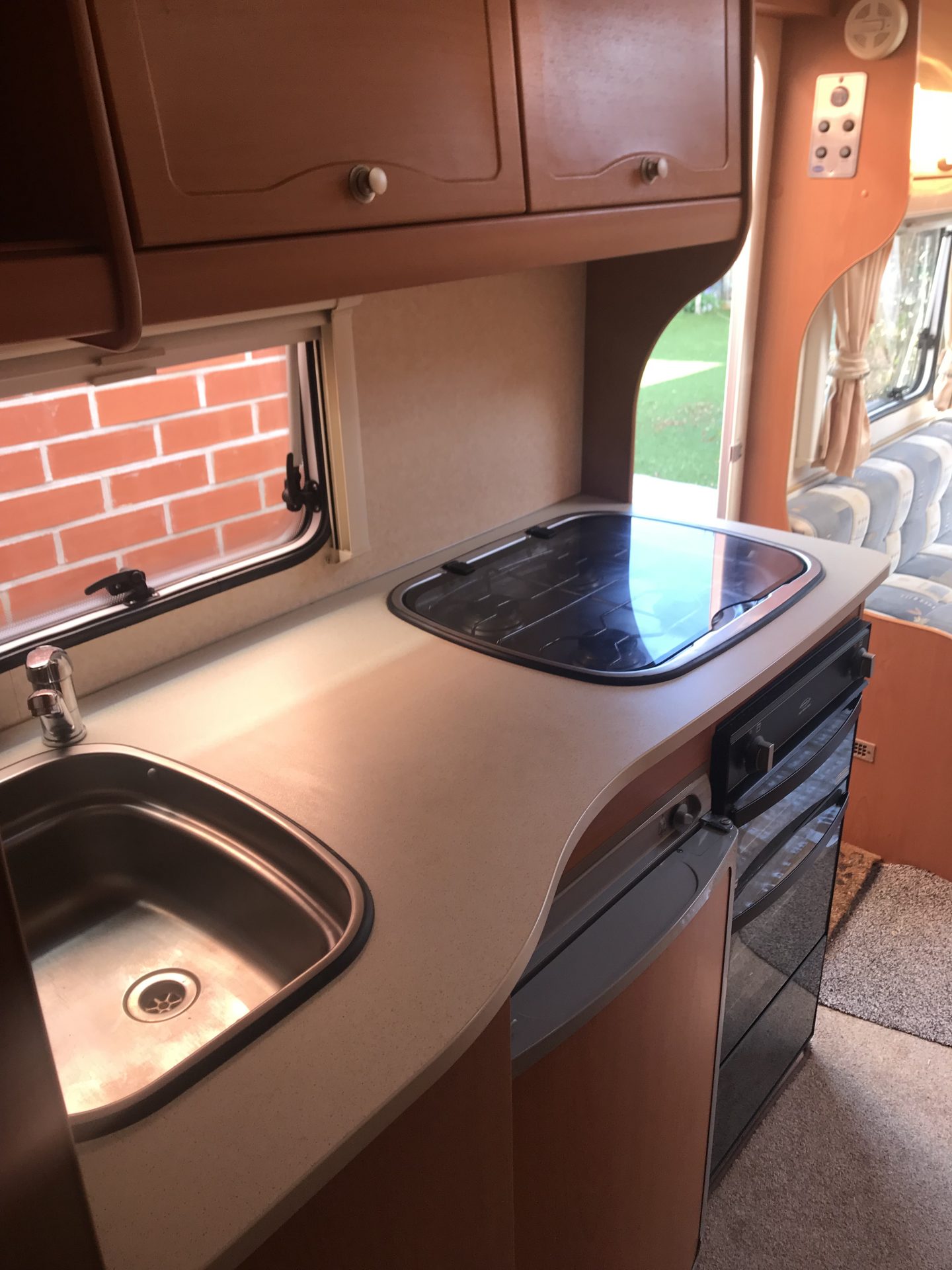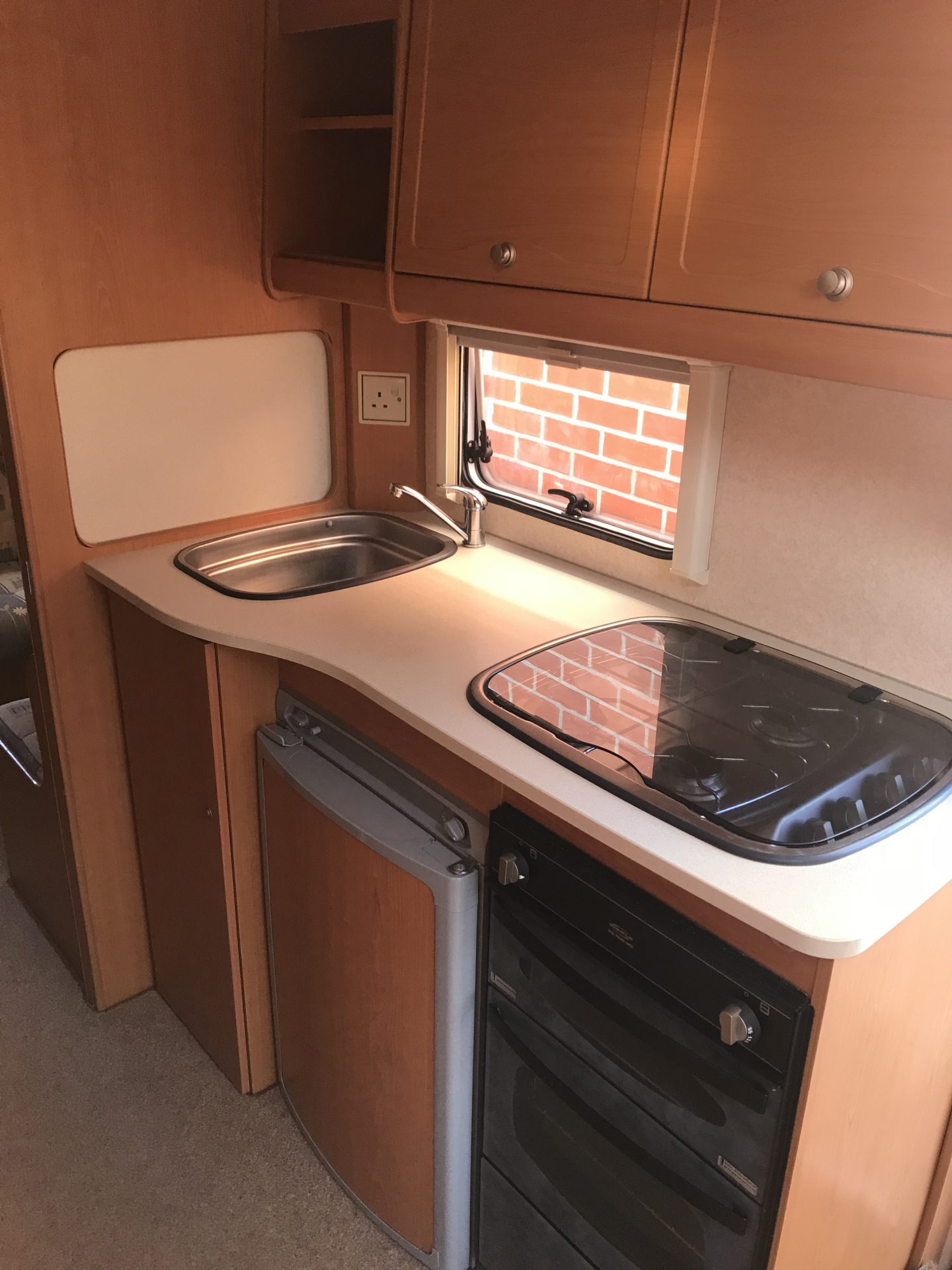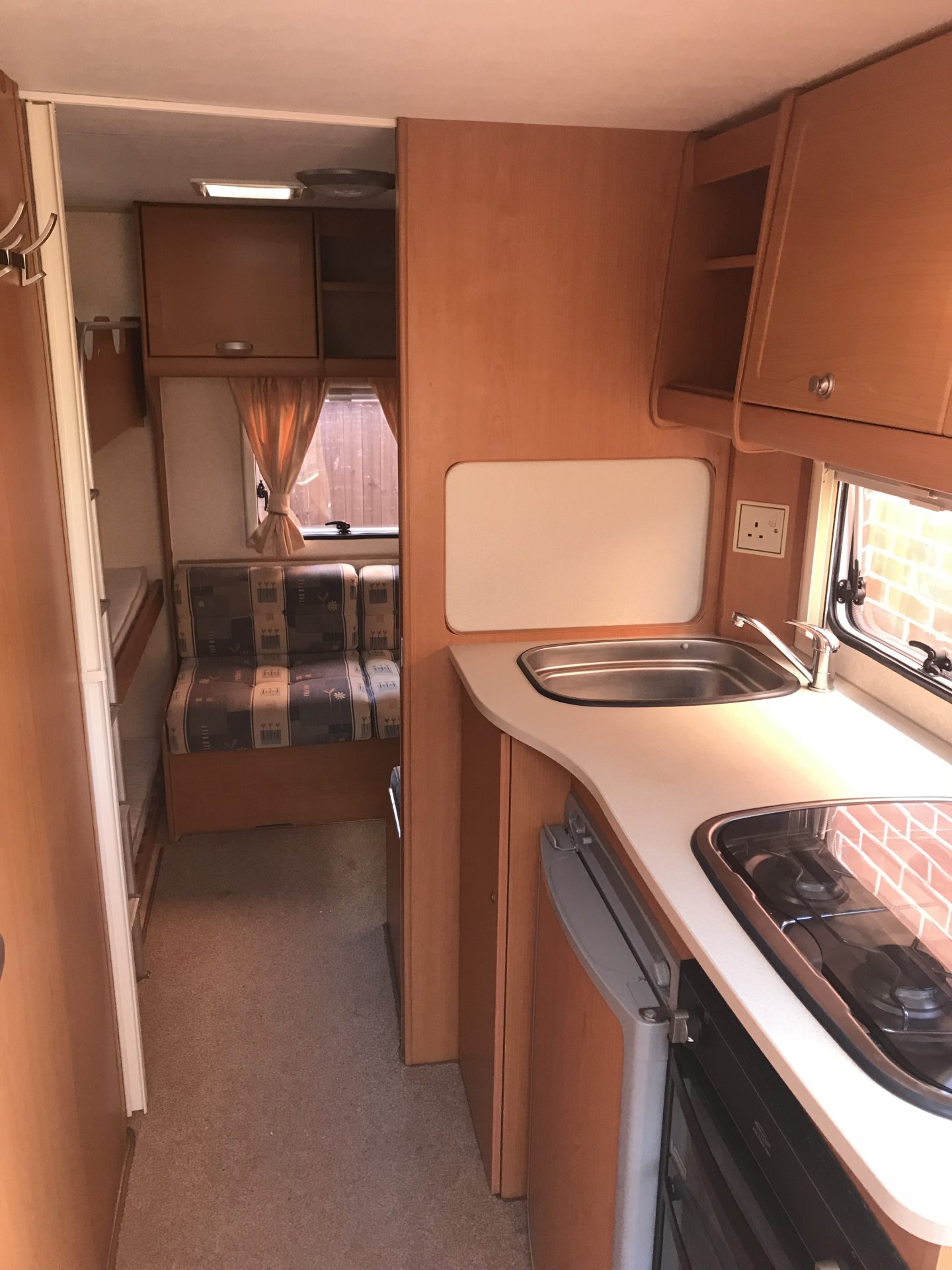 I'm currently half way through painting & was ready to give up/start rocking in a corner after the first coat of undercoat after realising quite how much I'd taken on & just how much wood is in that space. It's taking a long old time….
The cushions are all going to be reupholstered by my fabulous mum who is one of those really annoying people who can just do everything & knows everything.
We're giving the kitchen area a new look with a new sink, tap & then upcycling the worktops. Then it's a few other things up my sleeve as well as adding in lots of beautiful accessories.
Here's a few pictures of the the current situation but watch this space for a reveal of what we've done.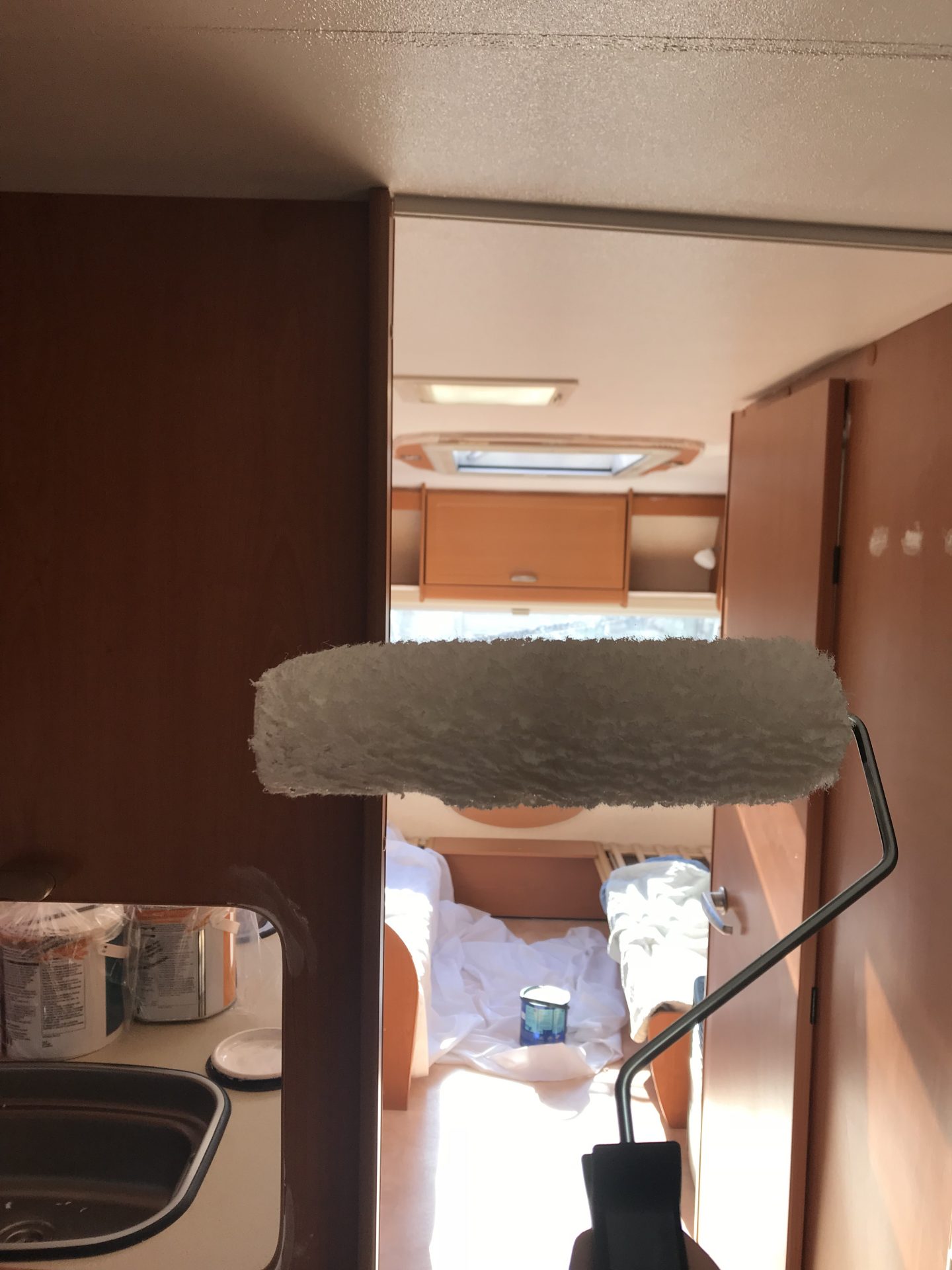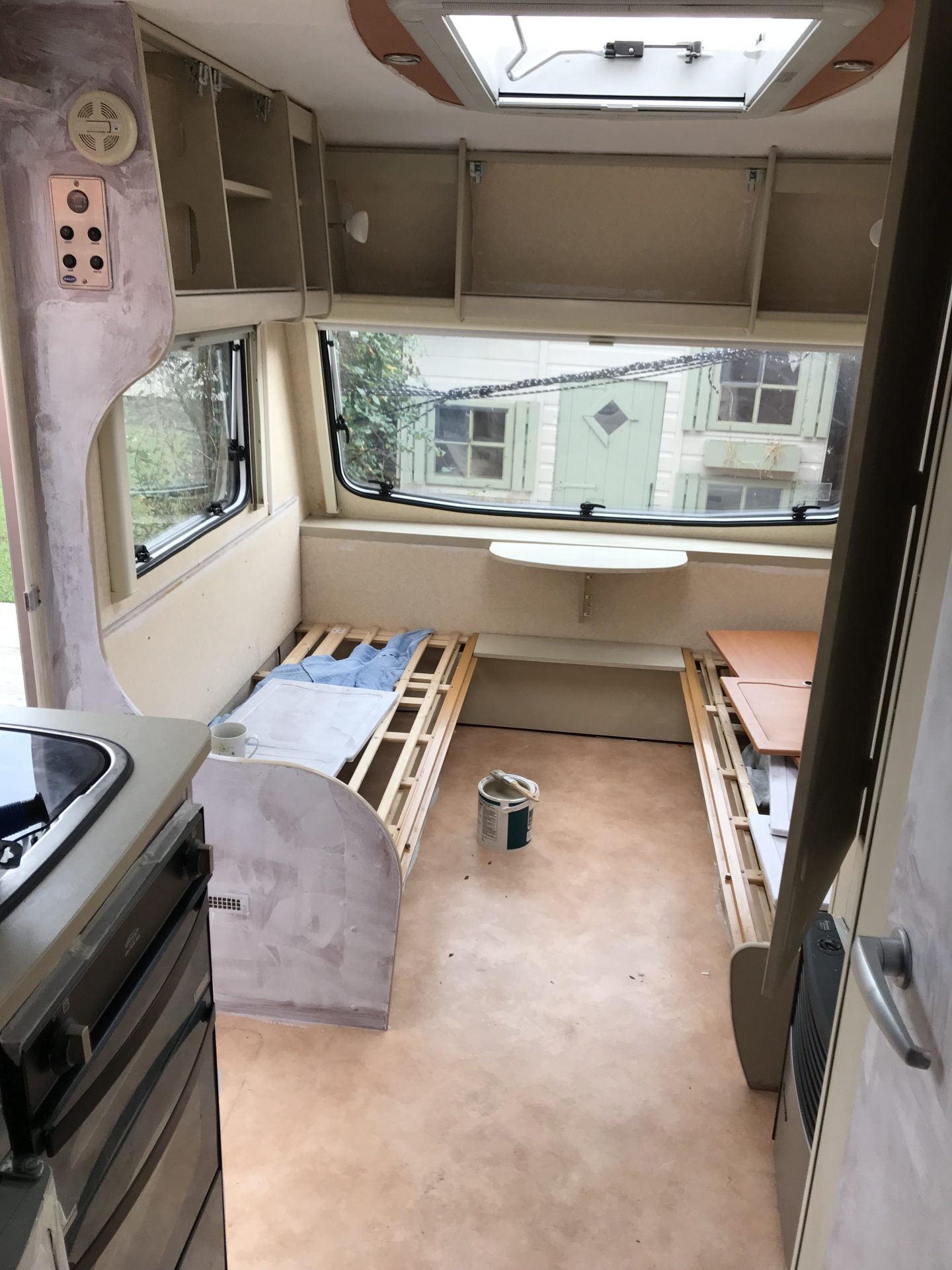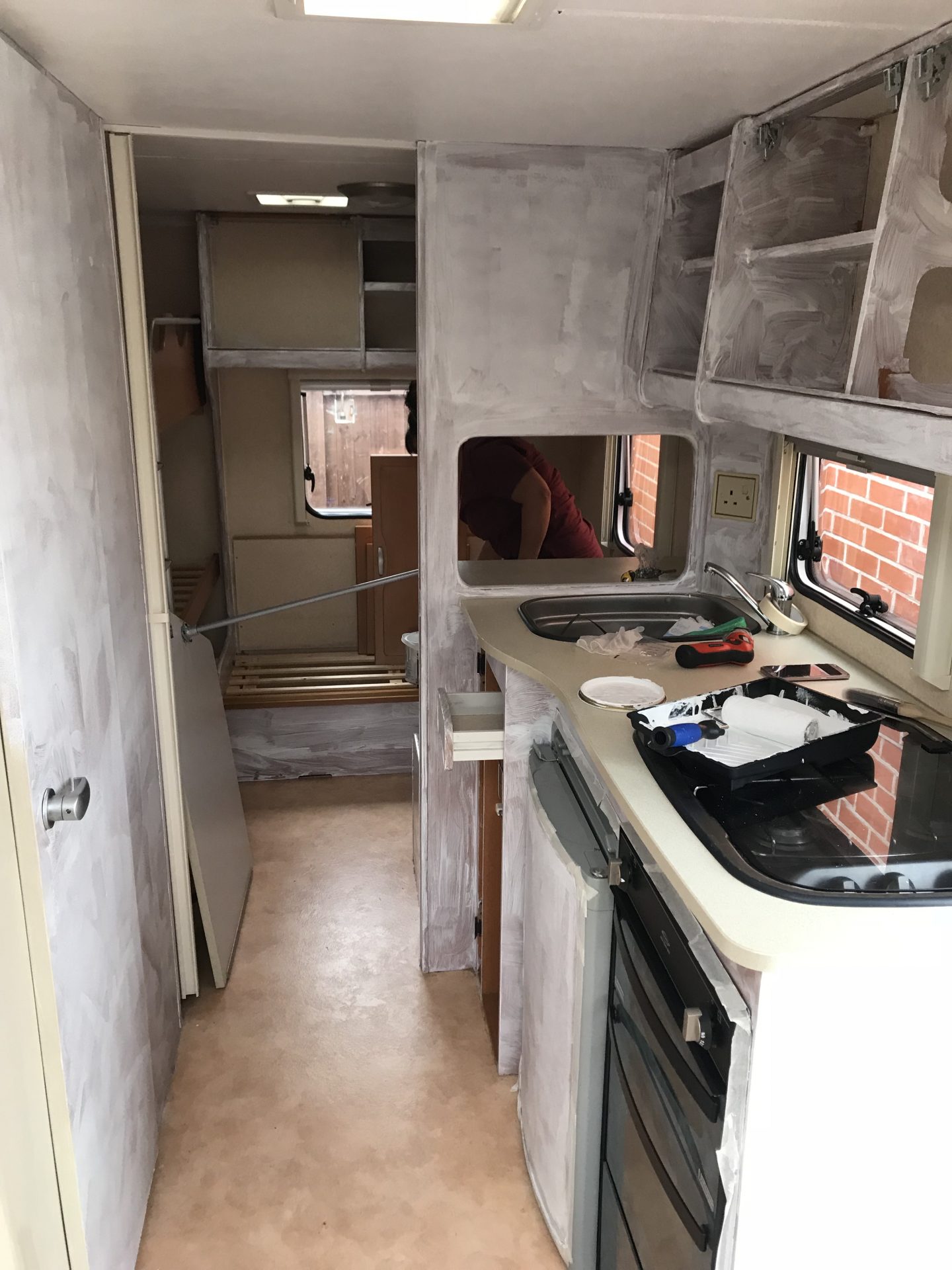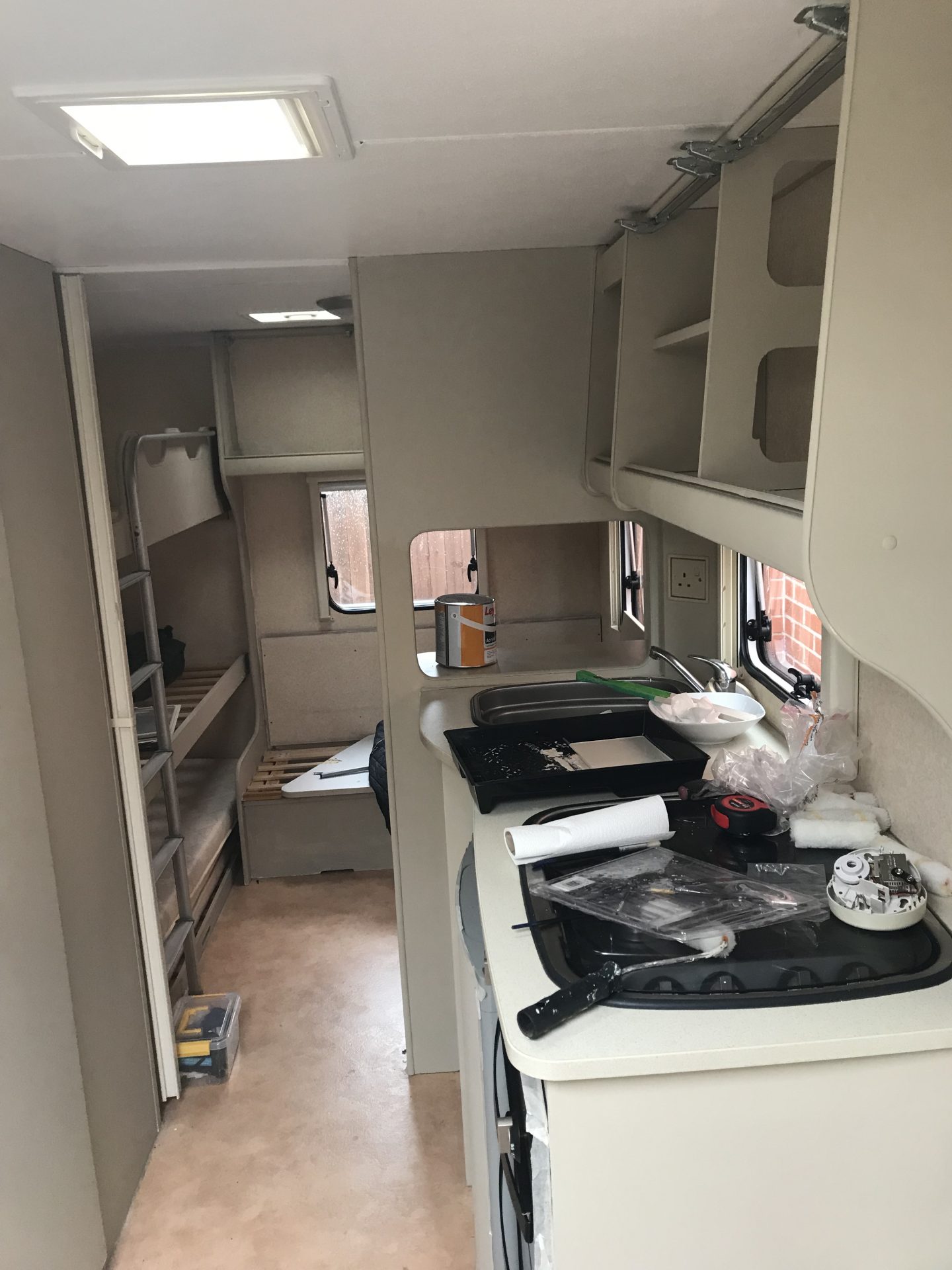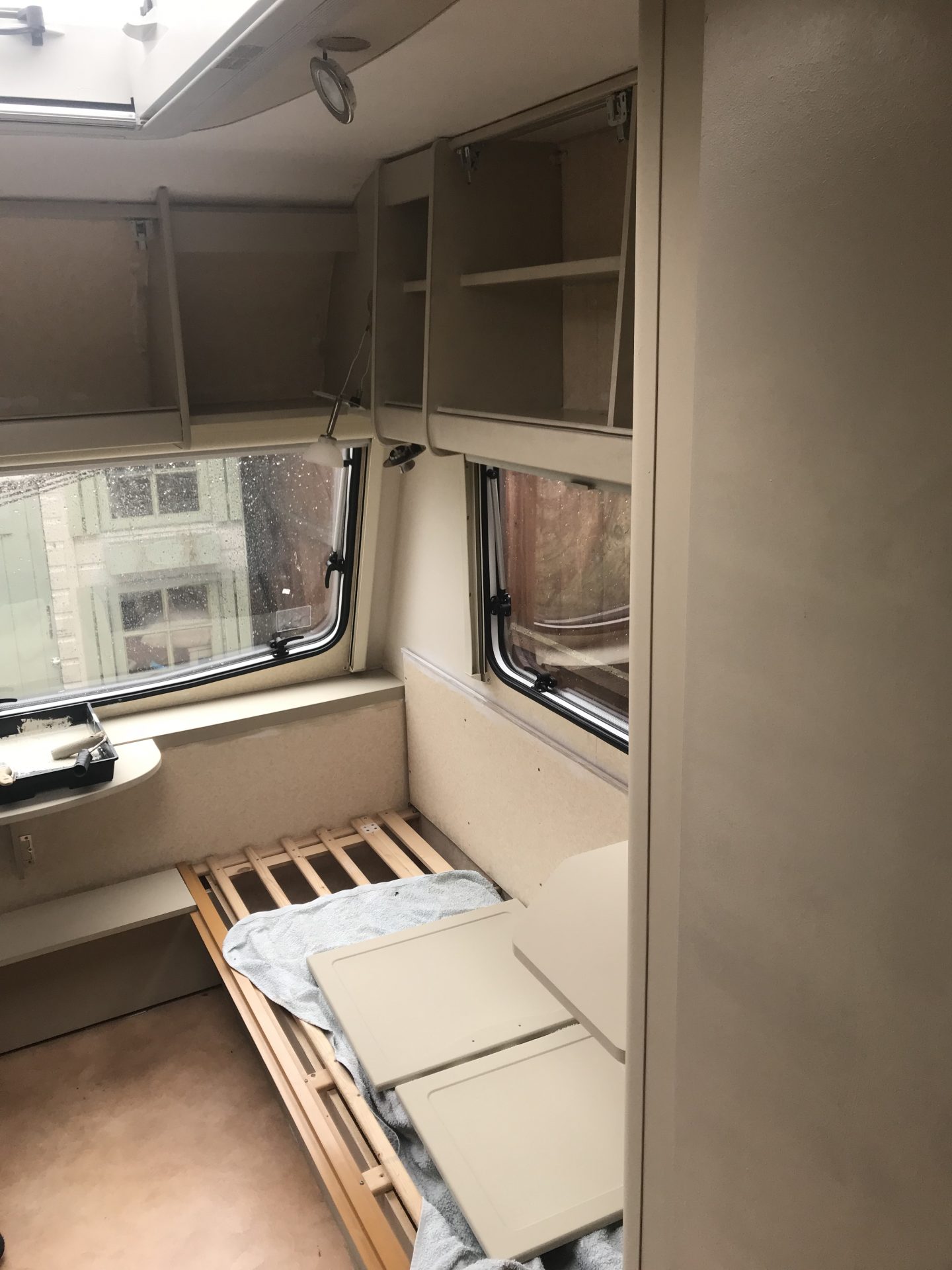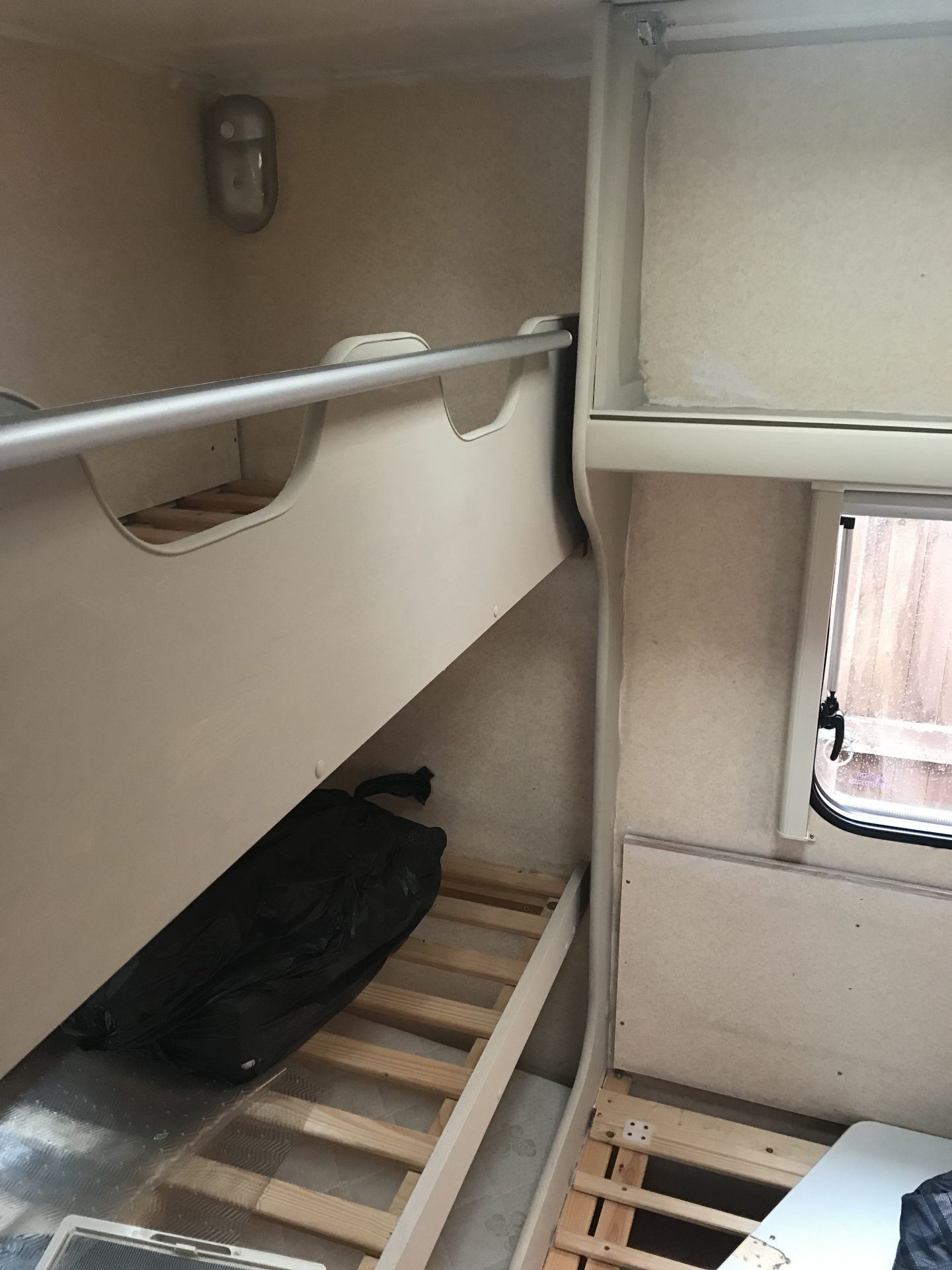 For a quick run down of how we're painting the wood in here (& this could be applied to if you want to revamp your kitchen or any furniture) I thought I'd just do a quick step by step –
Clean using sugar soap to remove any dirt, dust & grease
Use Zinsser 123 primer sealer – this acts as a stain block to stop the orange wood grinning through & also helps the paint to stick on to the laminate surface
Use a good quality undercoat – ours was actually tinted to make the top coat easier. We have done 2 coats of this to give the best finish.
A coat of eggshell – finally I always use eggshell paint (it's hardwearing but not super shiny & much easier to work with than dreaded gloss) & is colour matched to the same colour in my kitchen & bathroom which is F&B Stony Ground.
All paint is from Decorating Centre Online who I couldn't recommend more & ends up being much better quality than the leading brands!
I can't wait to go on some adventures & make memories in this bad boy!
Love,