Prepping your home for sale can be completely overwhelming. You've got to keep it looking clean & tidy so it's 'guest ready' at all times for last minute viewings & it needs to stand out amongst the crowd so that somebody falls in love with it as much as you did. Buying & selling can be incredibly stressful at the best of times but making your home look really really good for prospective buyers who're people that you don't even know can multiply this stress tenfold. They are coming to examine your most intimate quarters and decide if they can see themselves living there, too. Setting the stage for this encounter properly is important; it can make a huge difference in netting you a successful sale.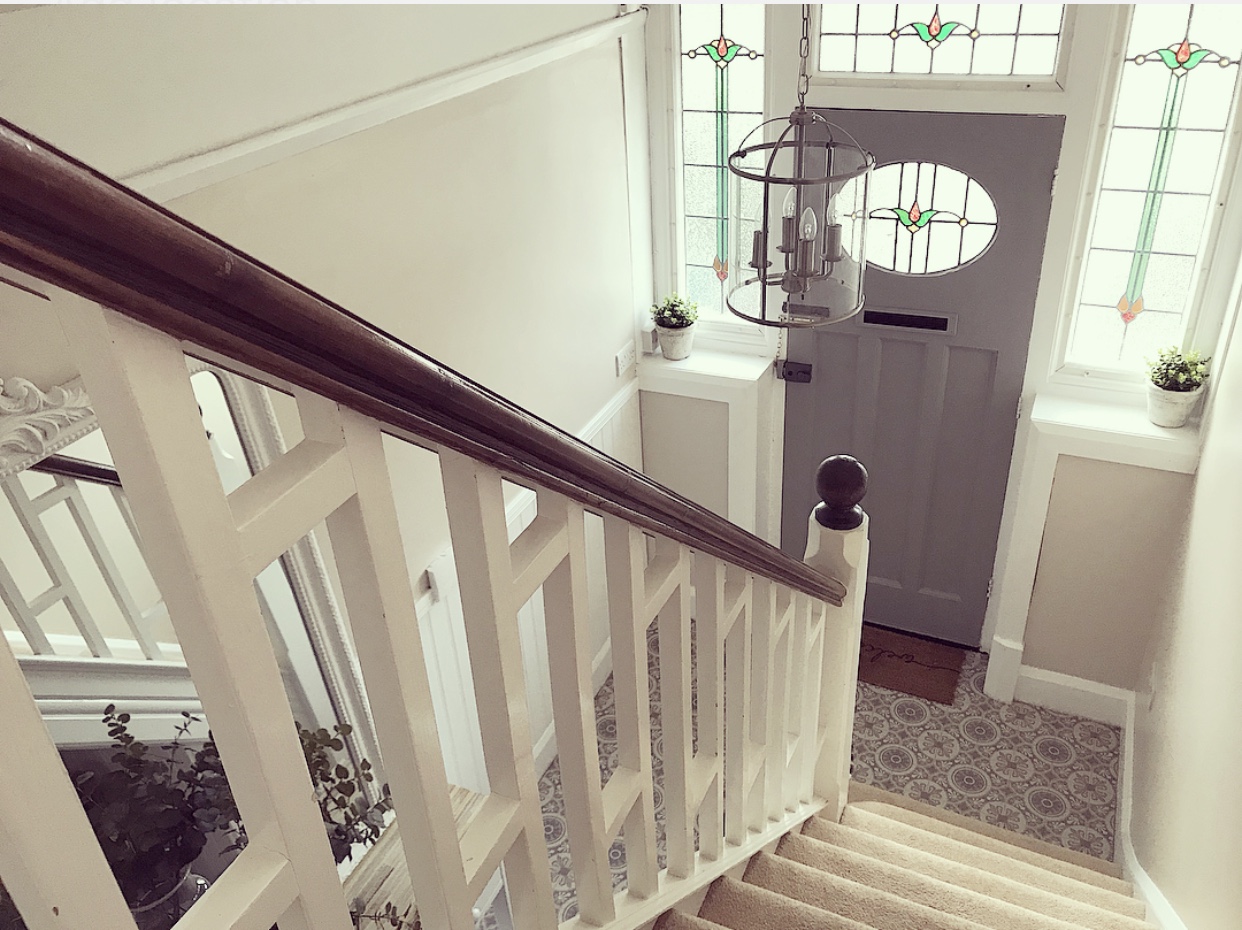 When you stage your home you're essentially trying to make the most of a particular space & highlight it's best features so that everyone else will be drawn to them too. Property will always be your biggest asset & you'll never spend as much of your hard earned money on something so it's a big old decision & one that can be made easier if you fall head over heels in love rather than just liking a potential house.
Remember that home staging for sale is not real & you won't have to live like that for hopefully longer than a couple of viewings before you secure a full asking price offer to snap up. You won't be styling to suit your lifestyle & everyday life; you're selling the perfect lifestyle that that person could have if they bought this house.
1. Remove your emotions – yes you love your home & no doubt it's walls have seen so many beautiful memories but it's time to move on & you need to put your feelings to the side & see it as what it is; a product to sell. Remove your personal style from the equation & focus more on what the masses would happily live in (neutral!) & what suits the house.
2. Declutter – nows the time to get rid of all the 'stuff' cluttering up your home. I've used this quote on this blog more times than I can count but it's a gooden…"have nothing in your house that you do not know to be useful, or believe to be beautiful" by William Morris. The less you have lying around, the bigger your home will look & the more potential buyers will be able to imagine their stuff in it. I wrote this blog post on decluttering a couple of years ago that may help. Not only will it be easier to pack when your house does sell but it feels so good to get rid (sell, donate, tip) & actually be able to open cupboards.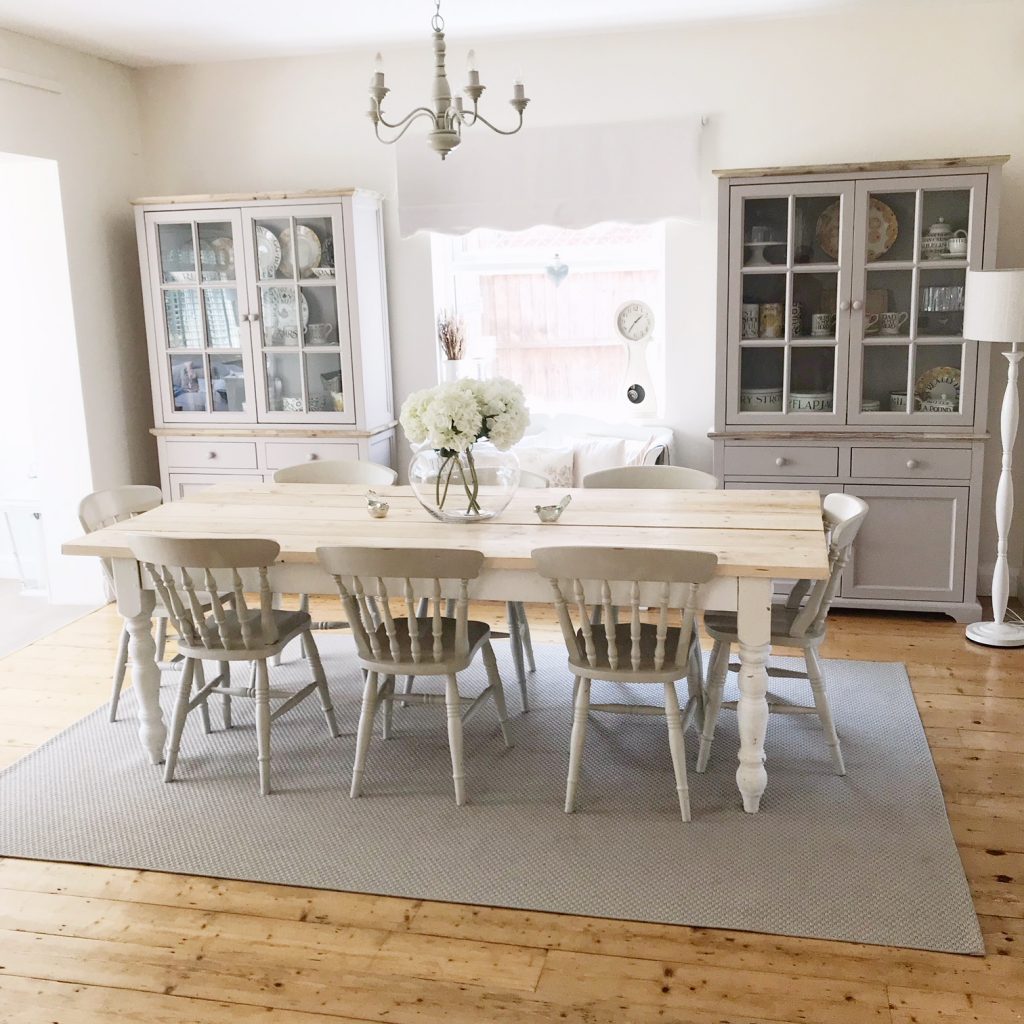 3. Clean – get your rubber gloves on & give your home a good old scrub. A clean, tidy, well presented home will always sell for more than one that people want to run out of & straight in to the antibac.
4. Let the light in – pull open the curtains, remove heavy drapes & open the blinds or shutters…let in as much light as you can to make it seem bright, light & airy.
5. Keep it neutral – after all, I am the queen of neutrals but when it comes to selling a neutral base is super important. Not everyone will share your love of bright clashing colours or patterned wallpaper so strip it all back & keep it light.
6. Add plants – a great way to introduce some colour, fill an awkward space & bring a bit of life to a space is by introducing plants. Luckily they are bang on trend right now too!
7. Accentuate the positives – you know how fabulous this home is so you need to try to show off it's good side & all the things that drew you to it in the first place. Does your house have any quirky items, unique aspects or period features? Draw their eyes using a fresh coat of paint, creative furniture placement or artwork.
8. Less is more – leave space for your potential buyer to imagine themselves in your home. Remove family pictures or anything massively personal & replace with prints or artwork.
9. Make it smell beautiful – nobody wants to walk in & be hit with the smell of wet dog so keep it clean but also invest in some good diffusers, plug ins or even bake a cake or a fresh loaf of bread pre-viewing. You may think its OTT but who wouldn't want to stay in a house that makes your mouth water…plus you get to eat it at the end.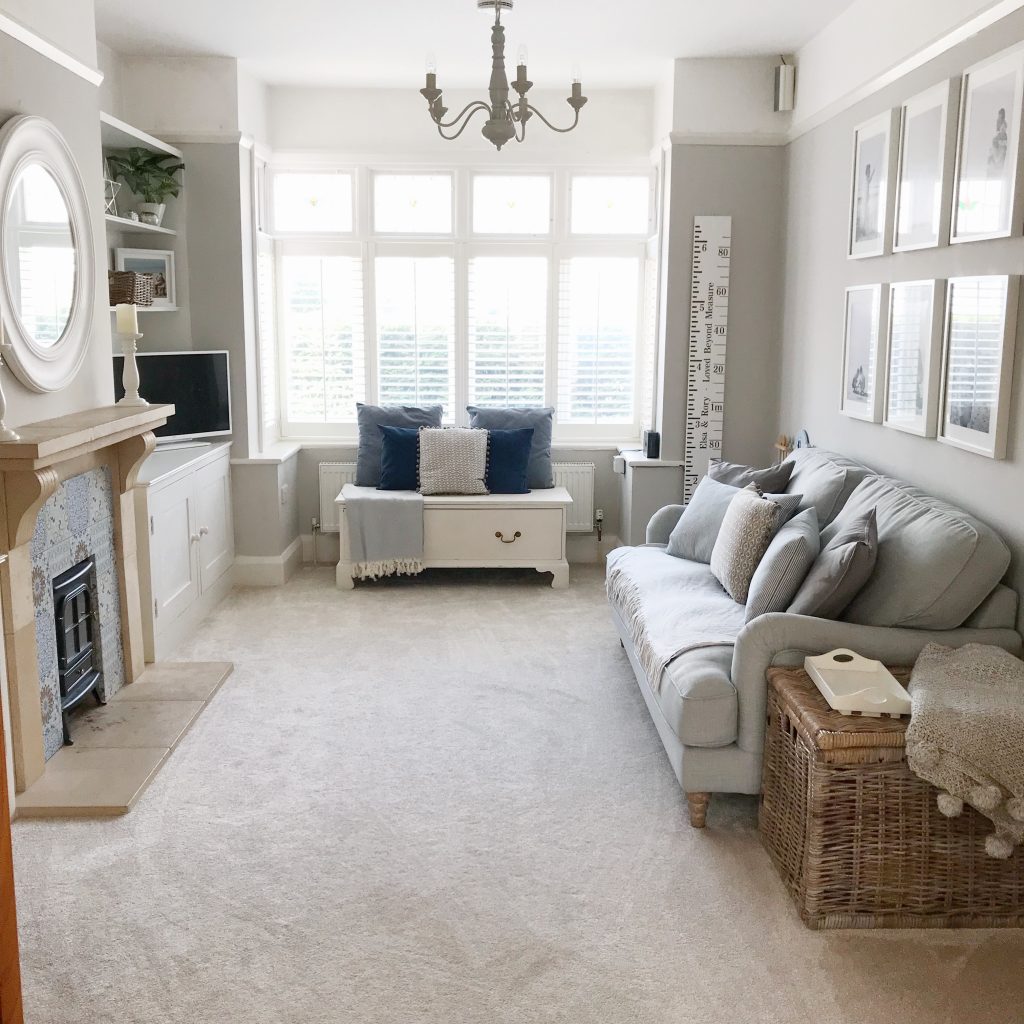 10. Boost your curb appeal – it's not only the inside that counts, the initial impression as they pull up outside is also hugely important & can make or break so make sure to cut your hedges, give it a lick of paint & jet wash the paving.
11. Use mirrors – mirrors are one of interiors best loved items. Not only do they provide somewhere to check your makeup in but they can also create a feature & help to bounce light around.
12. Make your bedroom look inviting – you obviously don't want someone climbing in mid viewing but nothing quite beats seeing a bed you just want to curl up & have a nap in. Keep bedding white or neutral & clean/ironed with plumped cushions & a bed runner. If they can imagine sipping tea in that room on a lazy Sunday morning then you're on to a winner.
13. Don't be afraid of furniture – it's all too easy to load rooms with too much furniture. If you want it to look bigger & less overwhelmed then use your decluttering skills learnt in point 2 to clear out all those drawers/cupboards & then either put unnecessary furniture in to storage or sell/donate/tip. Also move furniture away from walls if you can & think about the 'flow' of the space.
14. Perfect, but lived in – it should be perfect, but not a show home. People need to be able to see that this house has potential to be their home & work for them so if you have children or pets, don't hide it, but just show off that the storage & space meets your requirements.
15. Use 'extra' rooms wisely – we are all guilty of using the least used room in the house as a dumping ground but it's time to stop that, albeit temporarily. Each room should have a defined purpose so have a think about what potential buyers might want to see. An extra bedroom, an office, a playroom. You can either buy second hand furniture to kit it out, borrow from friends or rent so viewers can see the potential.
16. Entice people to explore – all doors should be left open to let people in to every room & look round properly without any fear of intruding. Keep people curious by placing items just out of eyeline & round corners so they'll be keen to look everywhere.
17. Show how to use awkward areas – have a think about how best to use areas which are currently unused & wasted. Under the stairs is the typical one. We all need extra storage so utilise this & show that each area has a great purpose.
18. Don't forget outdoors – you aren't just selling the house remember, you're also selling the land it sits on including the area so if you've got lovely neighbours, make sure your estate agent knows all about it. Also plant some shrubs & definitely cut the grass.
19. Patch & repair – nows the time to focus on sorting out all those little jobs you've been telling yourself to do for the past few years. We all have a never ending to do list which are never got round to so fill those holes, repaint any scuffs, replace & clean.
20. Create a lifestyle – you are selling this perfect life in this perfect home more than anything. Play on that when styling.
Love,