Being interior-obsessed means that keeping my house clean & tidy is something that comes hand in hand. I am definitely part of the 'house proud' club & put great emphasis on the need for my home to not quite be show home standard (which would be completely unachievable with two little ones & a pug who malts for England) but be 10 minutes away from looking presentable at all times. If somebody calls & says they are popping in for a coffee in 10 minutes then all that it takes is a quick whip around to restore Baylyn House.
Anyone that has had experience of young children will know that they naturally leave destruction in their wake. Toys are abandoned everywhere you look, sticky handprints are all over the walls/furniture & don't even get me started about the half eaten food & crumbs all over the floor constantly.
I can't quite work out if Mungo adds to or takes away from the cleaning to be honest. We always say he's half dog (& malts like CRAZY, pugs have a double coat so are one of the worst breeds for it) but half pig, so although he leaves enough hair to make a coat on the sofa, he does tend to vacuum up any food which has been chucked on the floor by Rory. Probably why the vet keeps telling us he needs to lose a bit of weight.
With that in mind, probably the most important aspect of my daily cleaning routine is vacuuming which is where Dyson comes in to play to see if one of their Light Ball's can change my life (because, lets face it, you know you're getting old when a vacuum cleaner makes you giddy with excitement right? Amen to that). In this blog post I'm going to give you some tips on how I keep my house clean & tidy as well as tell you all about the Dyson Animal Light Ball.
I've adopted some little tactics & 'life rules' that make life 100x easier on a day-to-day basis but have become completely automatic so require little thought or effort now which I'm going to share with you.
1. Only keep what you NEED –
Why have doubles/triples/quadruples of anything? Get rid of anything you don't need & have a huge declutter. Be completely ruthless & aim to live a simple life. Not only will it make you money by selling these bits on but you'll save money in the long run by not buying unnecessary items. The less 'stuff' you have means less to put away & more space to put things you do need.
2. Do things as you see them –
Walked past a window that you can barely see out of & makes you think 'jesus that needs a clean!'? Go get that window spray & do it! It's amazing what little often can do around a house. Also it'll be done gradually rather than becoming such a state that you feel overwhelmed so end up putting it off or have to waste an entire weekend spring cleaning rather than enjoying your time off.
3. Wipe surfaces after EVERY use –
This will take less than 1 minute but will make the world of difference in terms of surface hygiene & your mental attitude towards the space. Made yourself a sandwich? Don't just leave crumbs all over the side. Brushed your teeth & left toothpaste splatters over the sink? WIPE IT!
4. Make your bed as soon as you wake up –
This starts yourself off for the day in the best possible way seeing as it's the first thing you'll do or see when you wake up. If I don't make my bed then I always find myself having a lazy 'nothing' day & generally feel negative. It puts you in the right frame of mind to have a productive day as well as ensuring your bedroom stays nice & tidy.
5. Have a home for everything –
STORAGE STORAGE STORAGE. A basket or storage cabinet to keep all your shoes, hooks for coats, boxes for toys. As soon as you walk through the door, pop them where they live. Again, it's all about setting yourself up in the right frame of mind & making life as easy as possible get into the habit of AUTOMATICALLY doing things so that no effort or thought is required.
6. Put away glasses/plates/cutlery –
Once you've finished with plates/glasses/mugs/cutlery/utensils….put them straight in the dishwasher (which will also mean it forces you to unload it every morning first thing..) OR wash them up & put them away. Nothing is worse than seeing a sink loaded high with washing to do or even worse, left on the side.
7. Vacuum when needed –
For some this may be once a week, others (like myself) once a day. It doesn't take too long but ensures that it doesn't all build up & lead to hair balls rolling around like a scene from a western movie.
8. Don't let laundry overwhelm you –
This is a huge one for any mothers out there as I'm sure they can relate when I say that I feel like all I do in life is laundry.
I make sure I pop a load of washing on every morning whilst I pop the kettle on for my morning cup of tea. Once dried in the tumble (or outside on the rare sunny day!) I immediately fold & put it away. I've gone through periods of leaving piles out & it's ended up being sat there for days/weeks because it's so easy to become complacent & 'just add more tomorrow THEN I'll put it away'.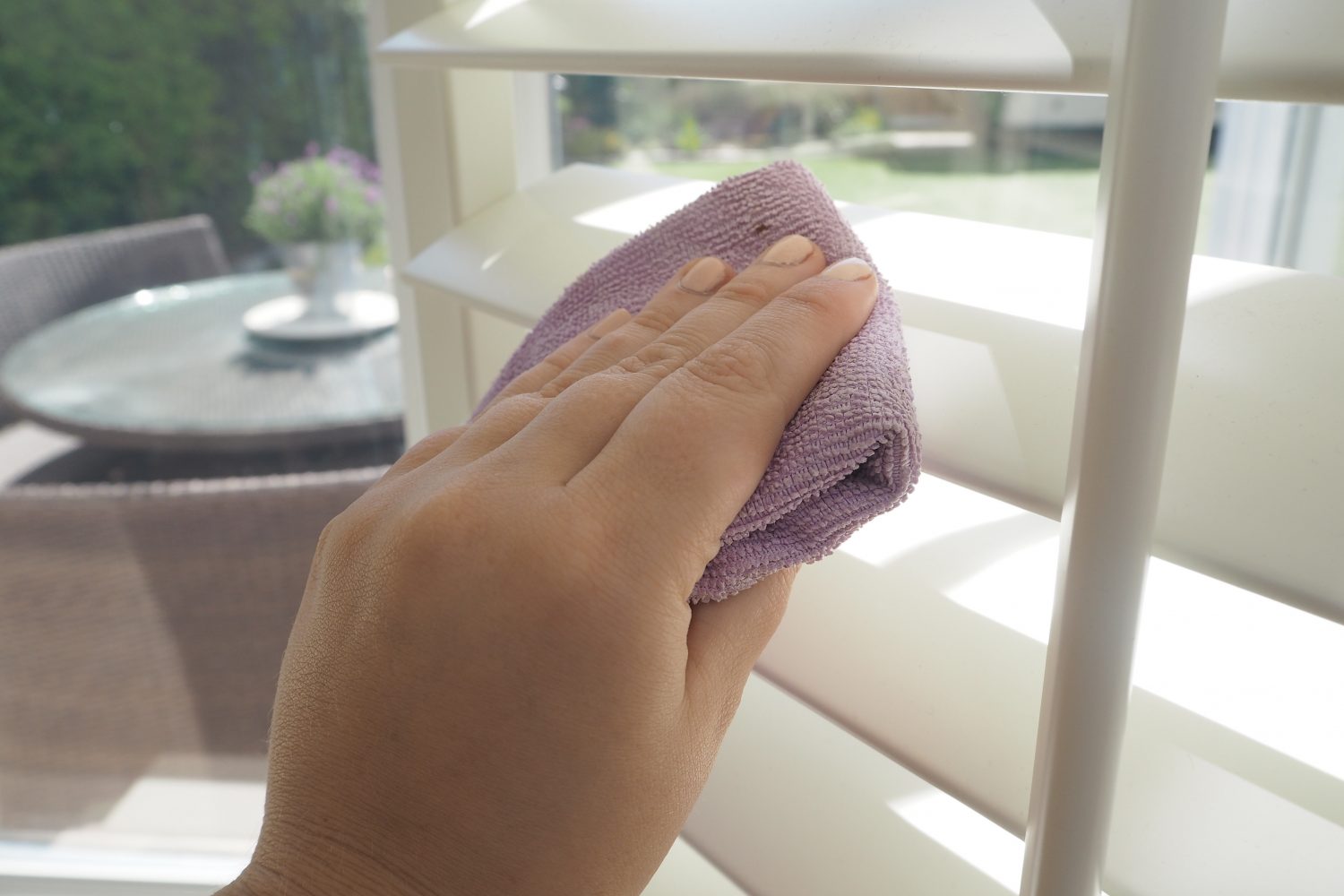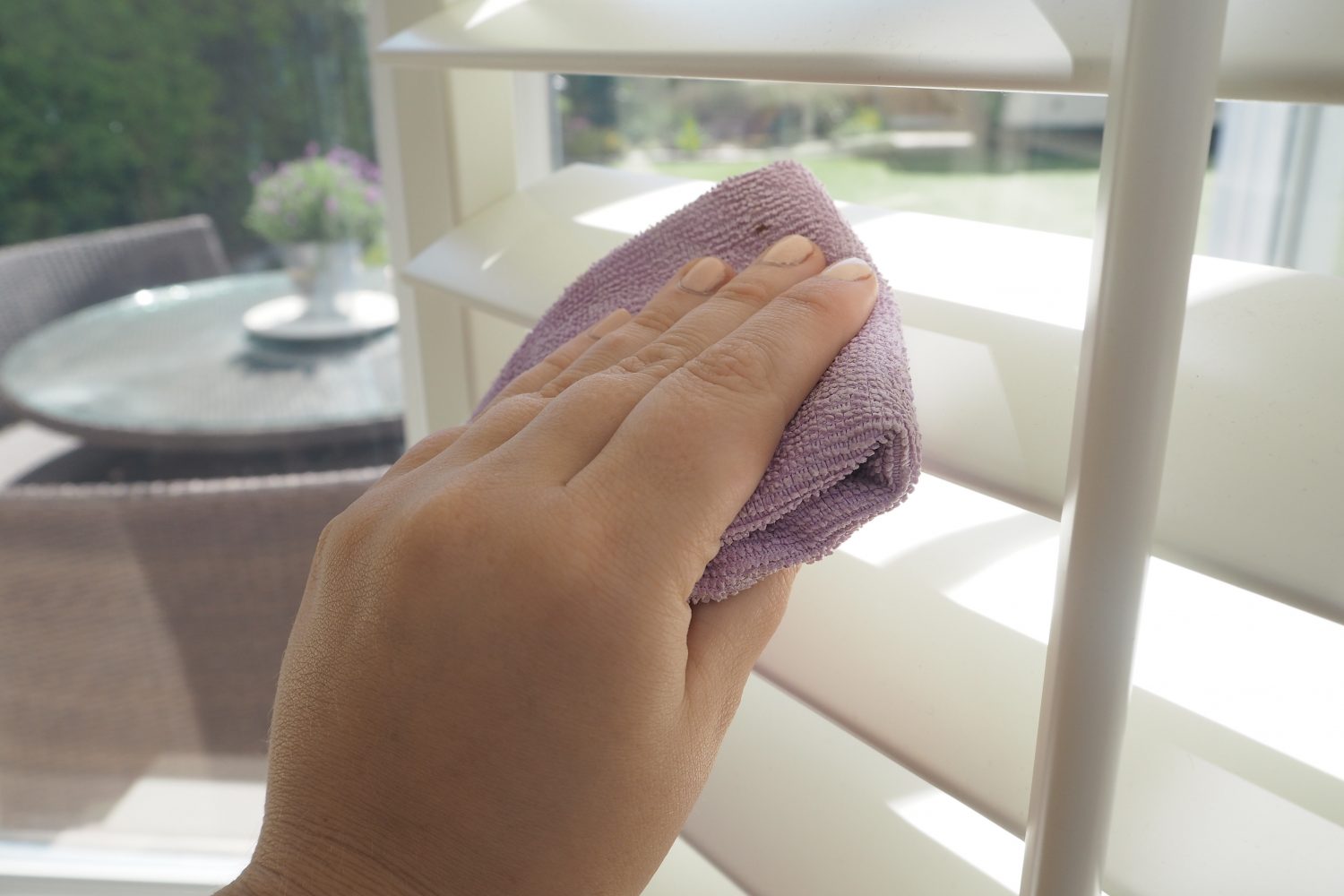 9. Leave it how you'd like to see it –
I don't leave downstairs in a mess before bed. Dishes are put in the dishwasher, sides are wiped, toys away, cushions plumped etc. If I came downstairs in the morning to a mess, it definitely wouldn't set my day on the best foot.
10. Have 'tidy up time' regularly throughout the day –
I try to encourage the kids to tidy up regularly throughout the day but also make it as fun as possible by singing a made up 'tidy up' song or seeing who can put things away fastest.  Nothing like a bit of competition eh?
I've been using the Dyson Light Ball for the past week & would highly recommend. I've actually only been using it on the middle suction power setting across my hard floors & carpets as I found that's all it needs to pick up dirt, hair & all sorts (as you can see from the above picture, that was from just my living room!) as well as leaving those gorgeous lines in the carpet.
My main attraction to this vacuum was the fact that it's certified by the Allergy Standards Limited as allergy & asthma friendly. My best friend Sian is basically a part of the furniture & is always popping in for a cup of tea but is highly allergic to dogs so Mungo is pretty much the bane of her life. She has to take antihistamine an hour before coming & struggles to breath properly as well as breaking in to a rash & hives if he gets too close. The additional tools which come as standard allow for a deeper clean & to get in to awkward places to get rid of dog hair & dust which may trigger her.
It's easy to use & extremely versatile in different rooms around Baylyn House, even cleaning the window lanterns in the living room (sometimes I haven't ever done before now!) was made easy with the high reach wand – I couldn't believe the number of cobwebs up there which my previous vacuum wouldn't allow unless I held it up whilst standing on a chair.
All in all, I was really impressed by the Dyson's performance. The suction was super powerful, it was easy to use & seemed to pick up so much from deep within my carpets.
Love,
*This is a sponsored post